Testimonials
Throughout our journey at InformedChoices, we have had a great support system in bringing our son into this world. People who have helped us from day one. We greatly appreciate all the help and gifts we were given at each visit every week. One thing we have learned from Informed Choices is that God does give second chances. We were lucky enough to find our second chance here. Thank you and God bless!
---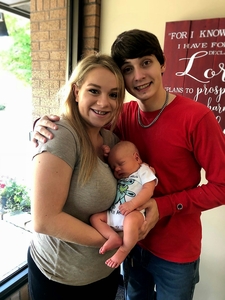 ~ New parents, Katelynn, Dylan and baby Kayson
I was a very nervous, pregnant mom when I first arrived at InformedChoices. Everyone made me feel so welcome and prayed with me. I honestly don't know what I would have done without the support these ladies showed me. I learned so much by attending classes such as what my baby's cries mean and other things she needs. I appreciate and treasure these services and feel blessed to have them in my life.
---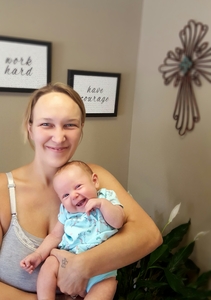 ~ New mom, Larissa and baby Faith
Informed Choices Women's Center has a wonderful program. The staff is so kind and helpful. You can definitely feel the spirit of God when you walk in the building. We are so grateful to have had the chance to meet these women and attend a class each week.
---
~ New Parents, Catherine and Doyle George and baby
Informed Choices has been such a blessing for me and my family. I was able to gain so much confidence as a parent thru the EWYL classes. The eagerness to help from ALL the staff was above and beyond any expectations. Anytime I need anything from a prayer request to diapers I know I have someone to call where my child's and my immediate needs can be met. I started my pregnancy living with my grandparents with zero prospects. Today my daughter is 6-months old, and we are currently living on our own and absolutely thriving!
---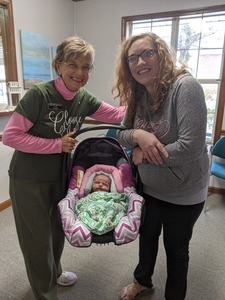 ~ New Mom, Hannah and baby Sonora, Harrison
The "Surrendering the Secret Program" is absolutely wonderful! It helped me let go of 38 years' worth of pain and I started walking with Jesus Christ.
---